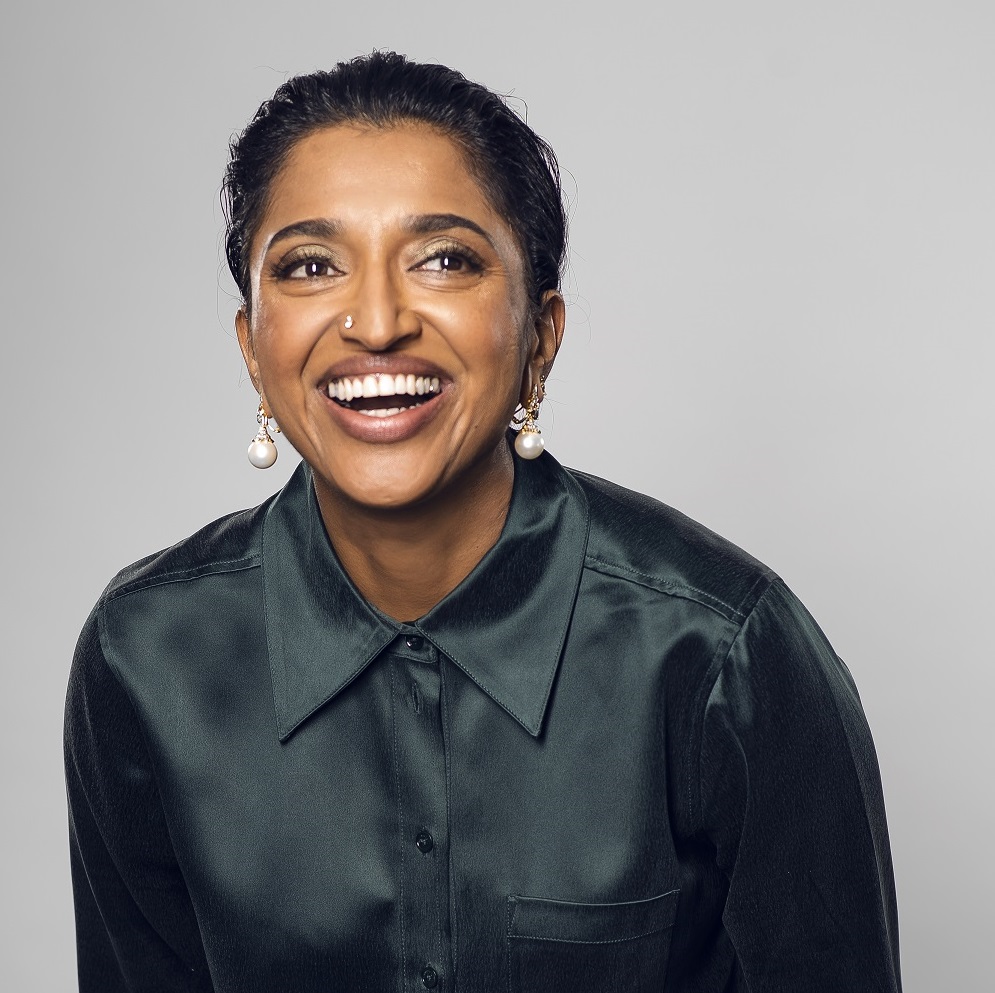 Since shocking her parents by swapping a career in investment banking for one in comedy, Sindhu has become one of the most exciting talents on the UK circuit.
Known for delving into the humorous side of family dysfunction, Sindhu is married to a Dane and has been raising three children in the UK – a triple clash of cultures that provides her with a wealth of material. The Evening Standard has called her an "outspoken, frank and funny stand-up", while The List praised her "acerbic perspective and unapologetic delivery".
You might also recognise her as Mrs Hanan, Olivia's mum, in the popular Netflix show Sex Education, and Karen, a Narcotics Anonymous member, in the Canadian romcom Feel Good.