Molly Orange presents PUB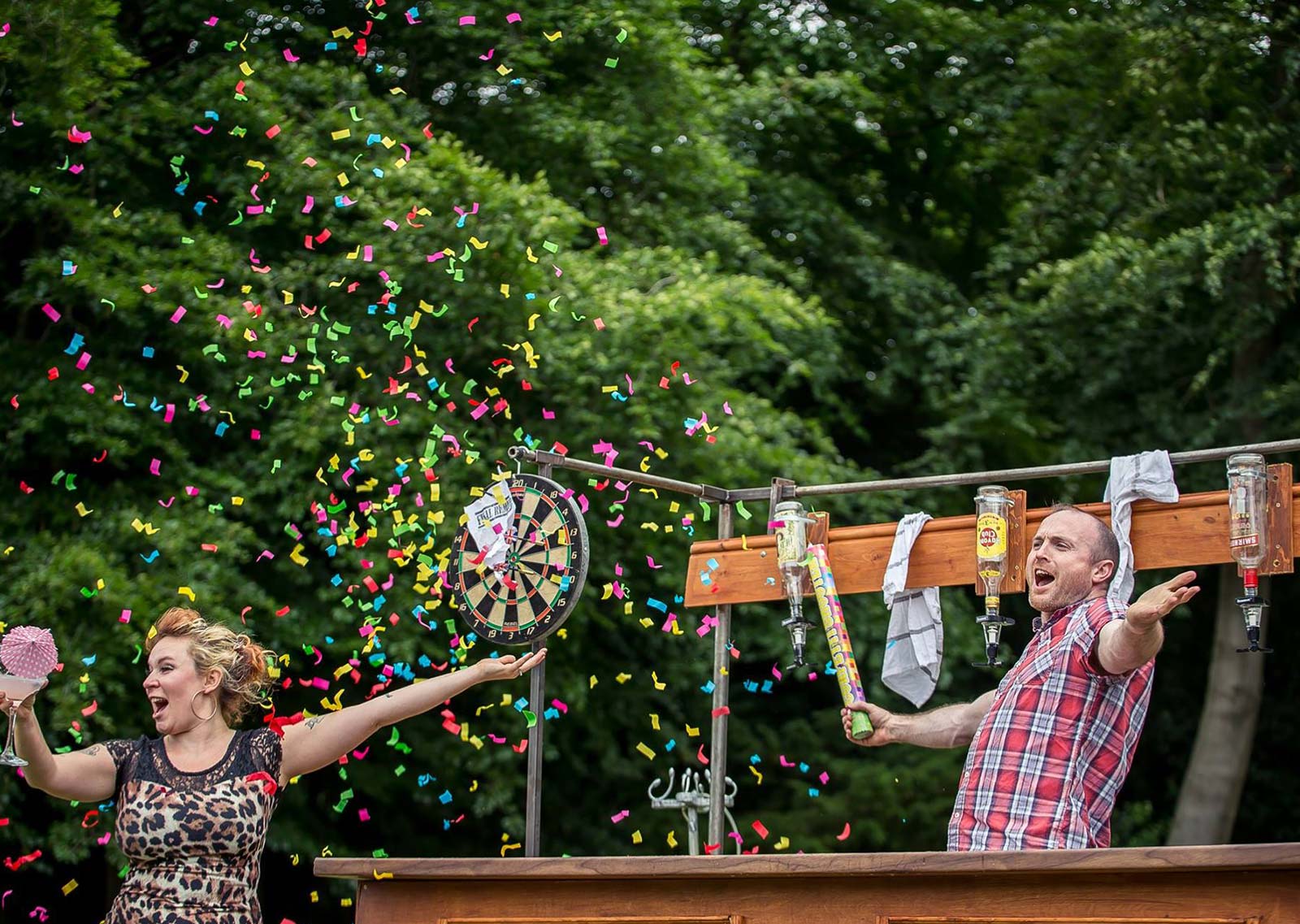 Set in a failing old fashioned boozer, our PUB landlord and landlady have a big decision to make. Go hipster or go hungry. PUB is a farcical look at how gentrification hits its communities hard, and the choice we have between clinging on to the past or chasing the zeitgeist. Featuring acrobatics, juggling, the odd pint of Guinness and a fiery finale.
Bursting on to the UK street theatre scene in 2009, Molly Orange present a combination of juicy performance, storytelling and circus. They delight and entertain whilst responding to the world around us, drawing inspiration from traditional circus, political happenings and physical theatre.